More Family Law
Families can be complicated. Family Law doesn't have to be.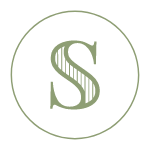 No two families are the same, and some families involve more than just two parents. Whether you're in a conventional family or an untraditional one, whether you're a spouse, a parent, a grandparent or any other family member, if you have a family legal issue that needs expert care, Swilling Family Law Firm is ready to be the advocate you need to confirm or protect your rights.
Children and their grandparents share a unique bond. Occasionally, their relationships must be protected in a court setting. You know your role in your grandchildren's lives, and if you have a family dispute involving access to your grandchildren that needs skillful legal advice or representation, you can rest assured that Swilling Family Law Firm knows its role too: to protect your rights as a grandparent.
Our specialties include:
Judges are human, too. When a judge makes the wrong call or applies the wrong legal standard, you can ask the appellate courts to review the Order. If the Appellate Court agrees that the judge was incorrect, the Appellate Court may overturn the Order and send the case back to the trial judge to fix the issues. Swilling Family Law has experience advocating for our clients on the appellate level.
Our specialties include:
Temporary Protective Orders
Relationships can be toxic. Whether it is an abusive spouse, boyfriend or girlfriend, being stalked and harassed, you may need an order telling the other person to leave you alone. Swilling Family Law has successfully advocated for clients in both obtaining Temporary Protective Orders to defending false accusations.
Our specialties include:
Stalking Protective Orders
Family Violence Protective Orders
Ready to listen. Ready to work together.